Posts Tagged 'social media'
Chasing the Dream Market Day!
Thursday, August 1st 
11:00am-1:30pm
Rodney Square in Wilmington 
Campers are open for business…come shop over your lunch break!
Turn Up The Heat… 
August Money School Classes! 
Money Smart Series
Wed., July 31, Aug. 7, 14, 21 & 28 Time: 6-8pm
Bear Library
Nicole Henry, Citizens Bank
Participants must attend all sessions to receive certificate.
Lunch and Learn: Social Media and Business
Wed., July 31 Time: 12noon-1:30pm
Claymont Community Center
Stacey Schiller, Stacey Ink
Strategic Ways to Get Out of Debt
Thurs., Aug. 1 Time: 5:30-7:15pm
Dover Library
Rod Hausmann, Primerica
How to Start and Finance Your Small Business Dream
Thurs., Aug. 1 Time: 6-7:30pm
City of Dover Economic Development Office
Tim Reid, SBA
Protecting What's Important
Tues., Aug 6 Time: 1:00-2:00pm
Kirkwood Hwy Public Library, 6000 Kirkwood Hwy, Wilmington
Steven Lucas, Edward Jones
Lunch and Learn: Award-winning Customer Service
Wed., Aug. 7 Time: 12noon-1:30pm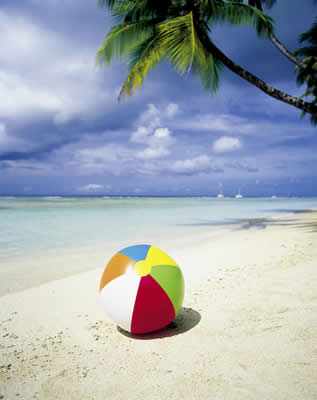 Claymont Community Center
Dinette Rivera, Rivera Business Development Group
 Light lunch provided
Foreclosure Prevention
Mon., Aug. 12 Time: 6:30-8:30pm
Newark Library, 750 Library Ave., Newark
Mary Rammel, CCCS of MD and DE
Foreclosure Prevention
Mon., Aug. 12 Time: 6-7:30pm
Georgetown Library, Job Center
Lisa Spellman, Department of Justice
A Mortgage Acceleration Review
Mon., Aug. 12 Time: 6:30-7:30
Rosehill Commuinty Center
Jenine Mills, AGLA
Tags:
campers
,
Chasing the Dream Entrepreneurship Program
,
citizens bank
,
debt
,
debt free
,
Delaware Financial Literacy Institute
,
Department of Justice
,
dfli
,
financial literacy
,
foreclosure
,
library
,
mortgage acceleration
,
Primerica
,
Rodney Square
,
SBA
,
shopping
,
small business
,
social media
,
The Money School of DE
,
Wilmington DE
Hello Friends and Happy Sunday
I trust you all had a nice weekend and were able to relax or do something fun and exciting or both!  I wasn't able to clean out my closets but I did have a busy fun filled weekend which started with the honor of being chosen, "Top Blogger of the Week" by Sverve.  I was in a fantastic mood as I headed out leaving my men doing yard work which wasn't what my sons had planned for their weekend.  While in town I stopped at my favorite lunch spot, The Java House Cafe where they were hosting a book signing by Christian author Richelle Rodgers.  Her book, Forever Growing A Journey of Trust is a motivational book on empowerment and growing your relationship with God.  Richelle is a retired Army Vet who remains very active in supporting other female vets and is currently working on a Women Veterans Leadership Awards Symposium to be held in DC this fall.
Today, The Java House Cafe hosted another book signing by author, Jacqueline Charmane, her 5th book, They Raped Me Once Over and Over Again, is a true story based on her life.  She spoke briefly about some of the heart breaking events in her life including the emotional and physical abuse by both her rapist and husband as well as the the kidnapping of her son. I was fortunate to have had the opportunity to speak with each author after the events, purchased an autographed copy of the books, and took pictures which I will post later this week.
Today, was a bright and sunny day, a little cool but I had just purchased this Printed Cold Shoulder Dress from Avon and wanted to wear it to church.
It reminds me of a 70's retro dress with the slit sleeves, do you remember Julie from The Mod Squad?
This vibrant floral print dress is only $24.99 for all sizes – S-3X
I wore navy blue heels – thrifted from GW Boutique (Goodwill)
Embellished Cross Collection Rings and Bangles – Avon
Earrings are silver hoops from jewelry box
Have a fantastical week – Smooches!
Tags:
Army
,
author
,
Avon
,
blue heels
,
book
,
book signing
,
bracelet
,
Christian Author
,
church
,
clothing
,
dress
,
earrings
,
fashion
,
fashion after fifty
,
floral print dress
,
Goodwill
,
GW Boutique
,
Jacqueline Charmane
,
java house cafe
,
lunch spot
,
Middletown
,
mom bloggers
,
motivational speaker
,
OOTD
,
retired VET
,
Retro 70's
,
Richelle Rodgers
,
rings
,
shopping
,
silver hoops
,
social media
,
style
,
Sunday
,
Sverve
,
The Java House Cafe
,
The Mod Squad
,
top blogger of the week
This was such an honor and a great way to start the weekend!
Follow me to Sverve – Where Mom Bloggers Connect with Businesses for Money Earning Opportunities
Sverve connects female social media influencers and businesses for win-win partnerships. Finding and working with the right partner can lead to countless valuable collaborations. Their mission is to bring transparency to the industry, help talented content creators come out of the shadows and into the influencer spotlight, and make it easy and affordable for businesses to find and work with them.

On Saturday The Money School of Delaware held it's annual C.O.D.E. Conference for National Entrepreneurship Week at the Chase Center on the Riverfront.   This FREE event was held to give guidance to the small business community in the state of Delaware.
The doors opened at 8:00 am, and after completing a registration form you received a reusable shopping bag courtesy of Shoprite.  Attendees then entered the Riverfront Ballroom where over 30 exhibitors including the SBA, SCORE, PNC Bank, Wells Fargo, DEDO, Traci Lynn Jewelry and the YWCA had tables that showcased their products/services as well as items for sale or small giveaways.
On this cold and rainy morning the hot coffee and danish was a welcomed delight, but for each of the attendees all of various ages and ethnic backgrounds they delighted in a common goal; to obtain information and guidance to make their small business more successful.  Small businesses are the engine that drives the economy in Delaware and if they are successful, we are all successful.
The conference was kicked off by Mary Caracciolli, The Money Confidant, who emphasized that the day wasn't about networking but about meeting people, building relationships and doing something for someone else.  Opening remarks were made by Lt. Governor Matt Denn, a major supporter of education in the state.  Chase was the #1 sponsor of C.O.D.E. and Daryl Graham spoke about the importance of supporting small businesses.  Ken Anderson, a DEDO rep stated that small businesses have created the most net new jobs in the state of Delaware.  State Treasurer Chip Flowers was also in attendance and video remarks were given by Governor Jack Markell and U.S Senator Chris Coons.
Judy Travis, Founder of Stockings for Soldiers Delaware spoke of how passion drives your business and presented a slide show.  Last year, over 10 thousand packages containing 47 thousand stockings were made and shipped thanks to the many volunteers who devoted their time.  Volunteers in this effort included students from elementary schools to members of Senior Citizen centers, but donations and volunteers are always needed.  One of the major rewards in volunteering for this program is knowing you are improving the morale of our troops serving overseas.
There were two sets of morning sessions from which to choose that began at 9:30 am: Business Start-up 101, and Run Your Business, Don't Let It Run You.  The next two sessions started at 11:00 am: The Business of Your Business and Service…Your Secret Weapon To Success!
I sat in briefly in all 4 sessions and found them to be very informative, enlightening and one was quite entertaining.  Ellyn and Robert of SBA and SCORE started their session by having everyone stand and sing along to the song "Good night, I Gotta Feeling", by The Black Eye Peas, it was a great way to rev up the brain cells.
A light lunch of pizza, and snacks were provided before the final General Session, "Understanding Social Media", presented by Eric Holtzclaw, Founder and Chief Strategist of Laddering Works, LLC.  Using a PowerPoint presentation Eric highlighted the various groups of social media users; discussed understanding social media and how it makes an impact on today's business.
Audience participation with questions followed, several asking how social media impacts their small businesses and why it was important to brand themselves on the Internet.  Social Media whether it's Facebook, Twitter, LinkedIn, Pinterest, or Google+, is here to stay however, the advice of only using what is comfortable was the underlying message from Eric.
The conference ended with the awarding of Door Prizes ranging from a $100 gift card to autographed copies of Eric's new book, Laddering: Unlocking the Potential of Consumer Behavior.  Overall, it was a great event for anyone with or who is thinking about starting a small business in the state of Delaware.  Kudos to the staff of The Money School for all their hard work and effort that made this yet another successful event.
Tags:
autographed
,
black eye peas
,
C.O.D.E. Conference
,
chase center on the riverfront
,
Chris Coons
,
DCRAC
,
DEDE
,
DEDO
,
Delaware
,
Delaware Division of Libraries
,
dfli
,
door prizes
,
education
,
entreprenueurship
,
exhibitors
,
Facebook
,
free
,
free event
,
Google
,
I Gotta Feeling
,
instagram
,
LinkedIn
,
Lt. Governor Matt Denn
,
Mary Caracciolli
,
Pinterest
,
PNC Bank
,
registration form
,
reusable shopping bag
,
Riverfront Ballroom
,
SBA
,
SCORE
,
ShopRite
,
skill developmet
,
small business
,
social media
,
The Money Confident
,
the money school of delaware
,
Tracy Lynn Jewelry
,
Twitter
,
US Senator
,
Wells Fargo
,
Wilmington Economic Development
,
Wimington
,
YWCA